Cedar Valley Winery Utilizes Mechanical Harvester for 2022 Season
posted on 9/9/22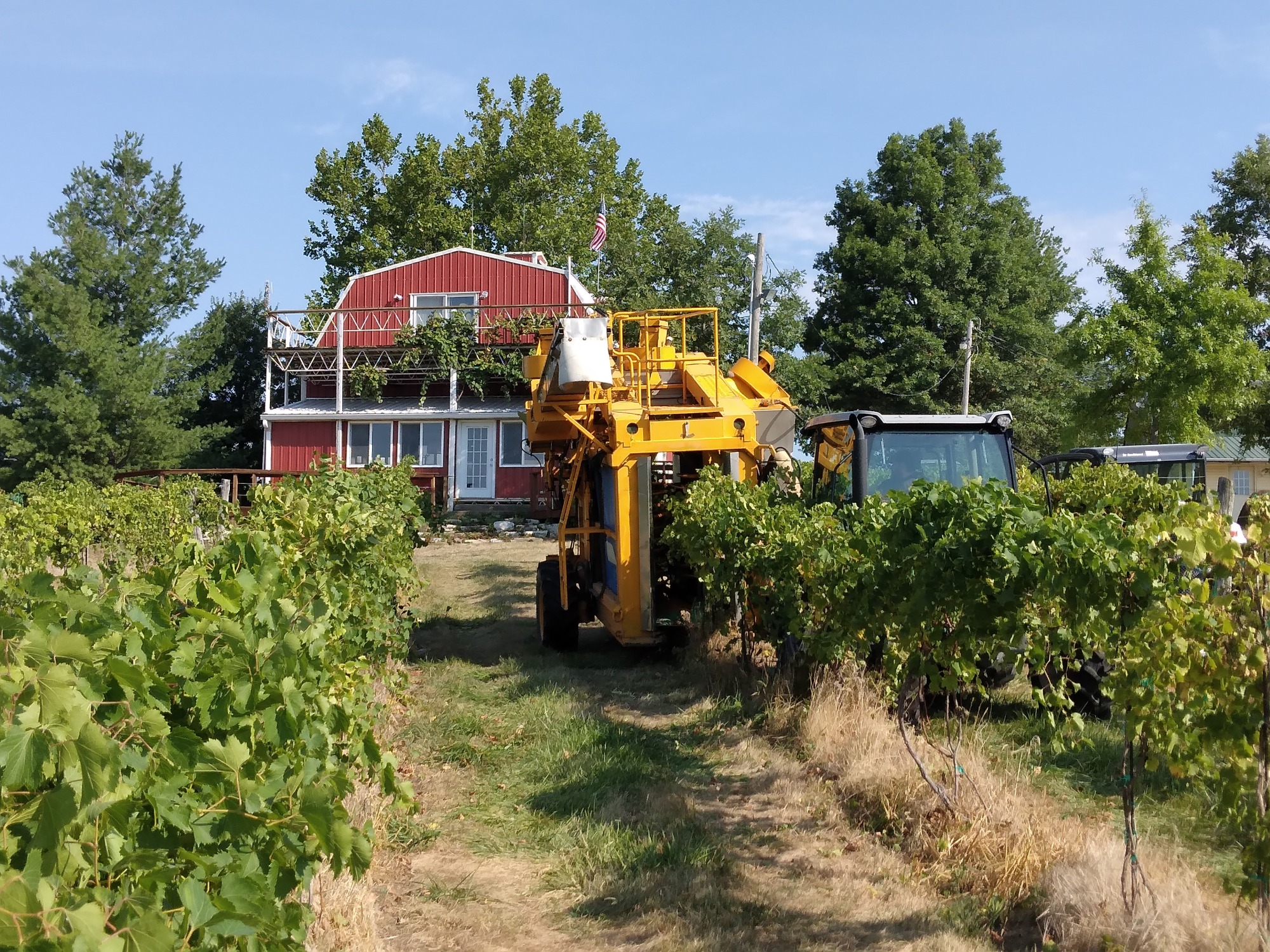 Cedar Valley Winery Utilizes Mechanical Harvester for 2022 Season
We, at Cedar Valley Winery in Batavia, recently began our 2022 harvest by picking half of our crops, namely our LaCrosse, Vignoles and Foch grapes as these grapes were ready. The only difference this year is that we decided to step it up a notch by using a mechanical harvester. Our initial concern was that it would damage our vines and/or trellis system but we were delighted to see that the whole process went off without any hiccups and our grapes were harvested in record time and in good condition.
In hindsight I guess it was inevitable that we take the next step in the technological arena of viticulture and we were not disappointed.
We now look forward to our second phase in 2 weeks when we harvest our Norton and Chambourcin grapes. All in all it looks like we have been blessed this season and we look forward to producing yet more award winning wines and contributing to the ever improving status - and quality - of Iowa wines.
More News
posted 9/21/23
posted 9/21/23
posted 9/20/23
posted 9/11/23
posted 9/8/23