Business After Hours at SOMM Wine on Thursday, August 18 from 5 pm to 7 pm!
August Specials at Bountiful Bakery
posted on 8/4/22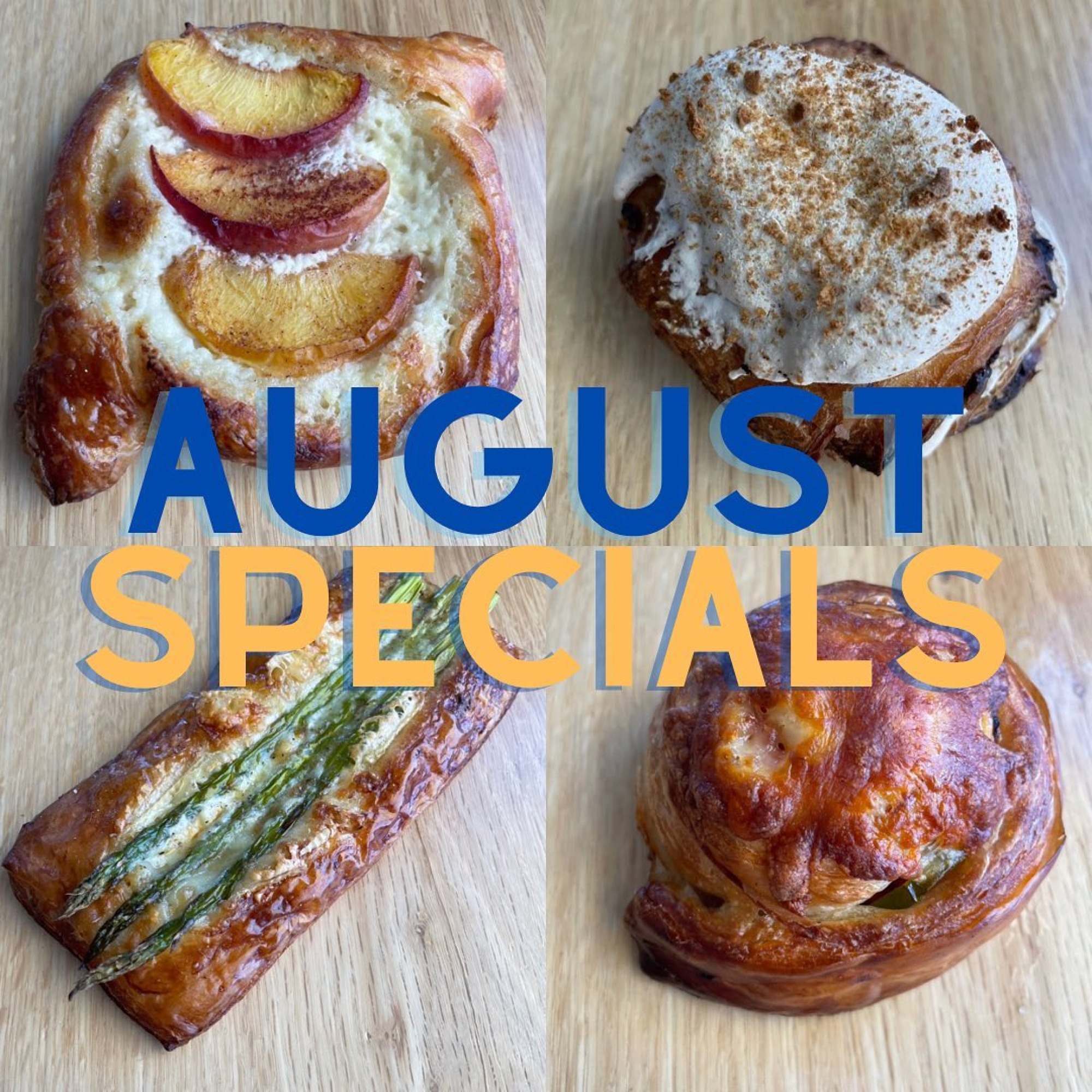 If you haven't had a chance to come in and say hi, tomorrow is DEFINITELY the day. Not only can you give our limited edition Mango Custard Cruffin a try, but you can be one of the firsts to taste our August Specials. Check out these awesome pastries available every Friday-Monday this month:
Peach Mascarpone: Dreamy, creamy with a hint of vanilla & brown sugar—an instant summer classic
S'mores: Yup! It's here to stay for the remainder of the season—chocolate croissant filled & topped with our housemade vegetarian marshmallow & finished with graham crumbles
Asparagus Brie: Simple & elegant with a pop of extra flavor thanks to @picklecreekherb Lemon Basil Balsamic Vinegar
Spicy Hawaiian: We know many of you may shy away from pineapple on pizza, but trust us—the added fresh jalapeño & Prairie Fire Oil from @picklecreekherb create the perfect balance of sweet (pineapple), smokey (ham) & spicy
More News
posted 8/4/22
New Yummy Specials for August
posted 7/22/22
Applications due July 28th
posted 7/21/22
Join us for a Webinar, Sharing Tips Amongst All Restaurant Positions, Wednesday, July 27th, 2022 at 9 a.m.
posted 7/15/22
The Fairfield Art Association announces the public is invited to "Vote for Your Favorite" Window in the downtown summer art installation.
posted 7/8/22
Saturdays, July 16 and 23, 2022 Southeast Iowa Sierra Club and Fairfield Farmers Market