Vote for Your Favorite Window Art Installation
posted on 7/15/22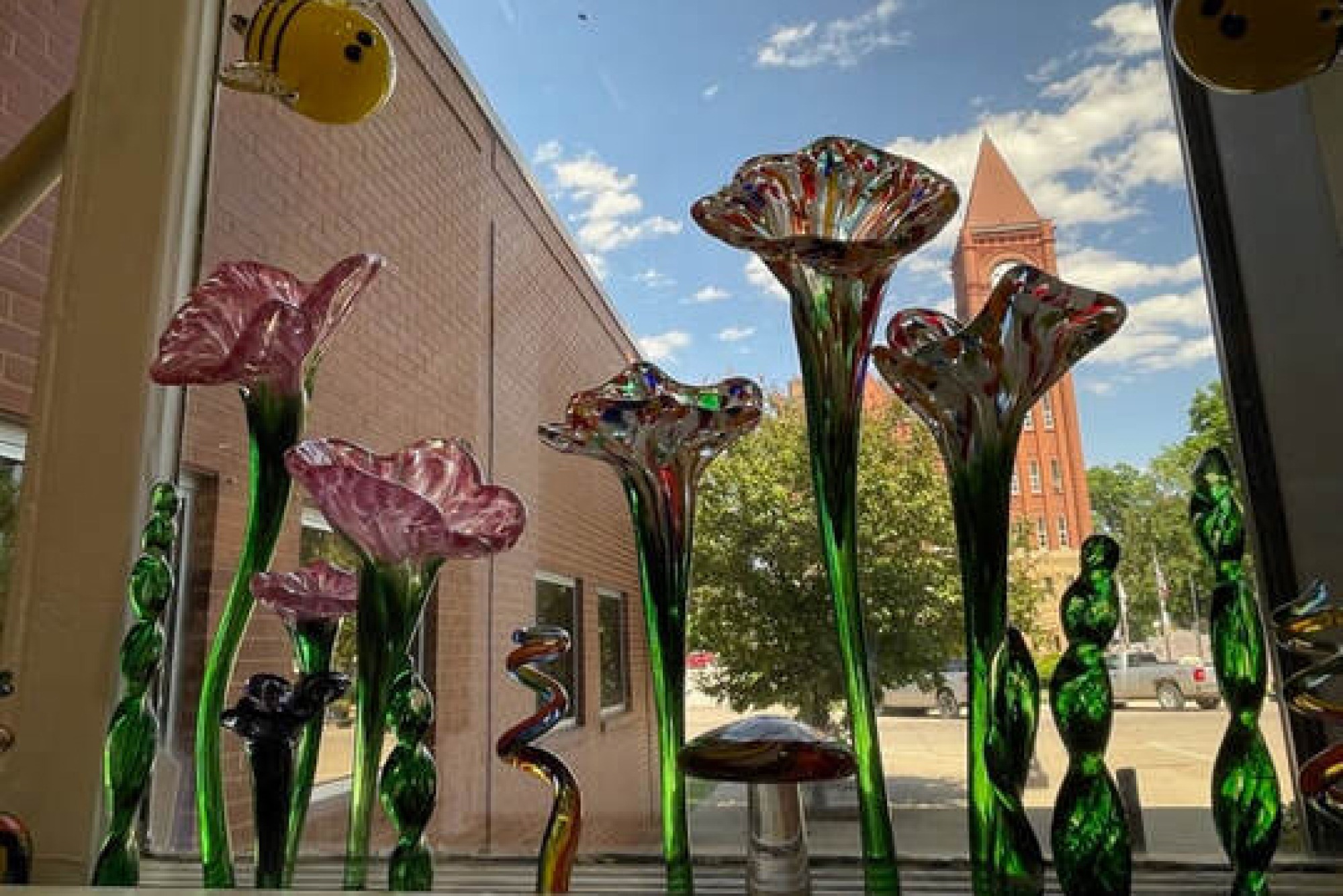 The Fairfield Art Association announces the public is invited to "Vote for Your Favorite" Window in the downtown summer art installation. Seventeen different windows are placed around the Fairfield town square and up Main Street to the Fairfield Arts & Convention Center. One blown glass piece is displayed in the window of the FA&CC. Each window was created by different artists and uses a variety of materials, from blown glass, stained glass, sculptural pieces, reverse painting, mixed media, vinyl cutouts, beads, glass paint, and shadow box presentation.

Anyone can vote at the FA&CC in the Main Gallery during business hours now through August 15. The winner will receive two tickets to select the show they want to see in the upcoming Artist Series productions in the theater. The season has a great line up of shows to be announced soon.

Artists participating in the annual installation event include: Mike Pech, Bruce Moore, Tree Neal, Ann Bosold, Deborah Moore, Elaine Duncan & Susan Rubis, Chuck & Terri Drobny, Tim Blair, Kim Steele Blair & Chad Cardani-Trollinger for Bloom & Bark Farm & Glass Blowing, Sarah Phipps, Colleen Matson, Suzan Kessel, Shelley Urban, and 7th grade schools for Steam Day: Pekin, Van Buren, Maharishi and Fairfield.

A silent auction of the Windows will begin August 1 and continue through September 2, with bidding at the FA&CC. Proceeds are divided between the artist and the FAA, benefiting the non-profit organization.
Image credit: FAA Art Installation piece made of blown glass and hanging in a window at the FA&CC, created by Tim Blair, Kim Steele Blair and Chad Cardani-Trollinger
More News
posted 9/21/23
posted 9/21/23
posted 9/20/23
posted 9/11/23
posted 9/8/23