Self Development & Support Group Book Study - Who Are You Being?
posted on 3/20/23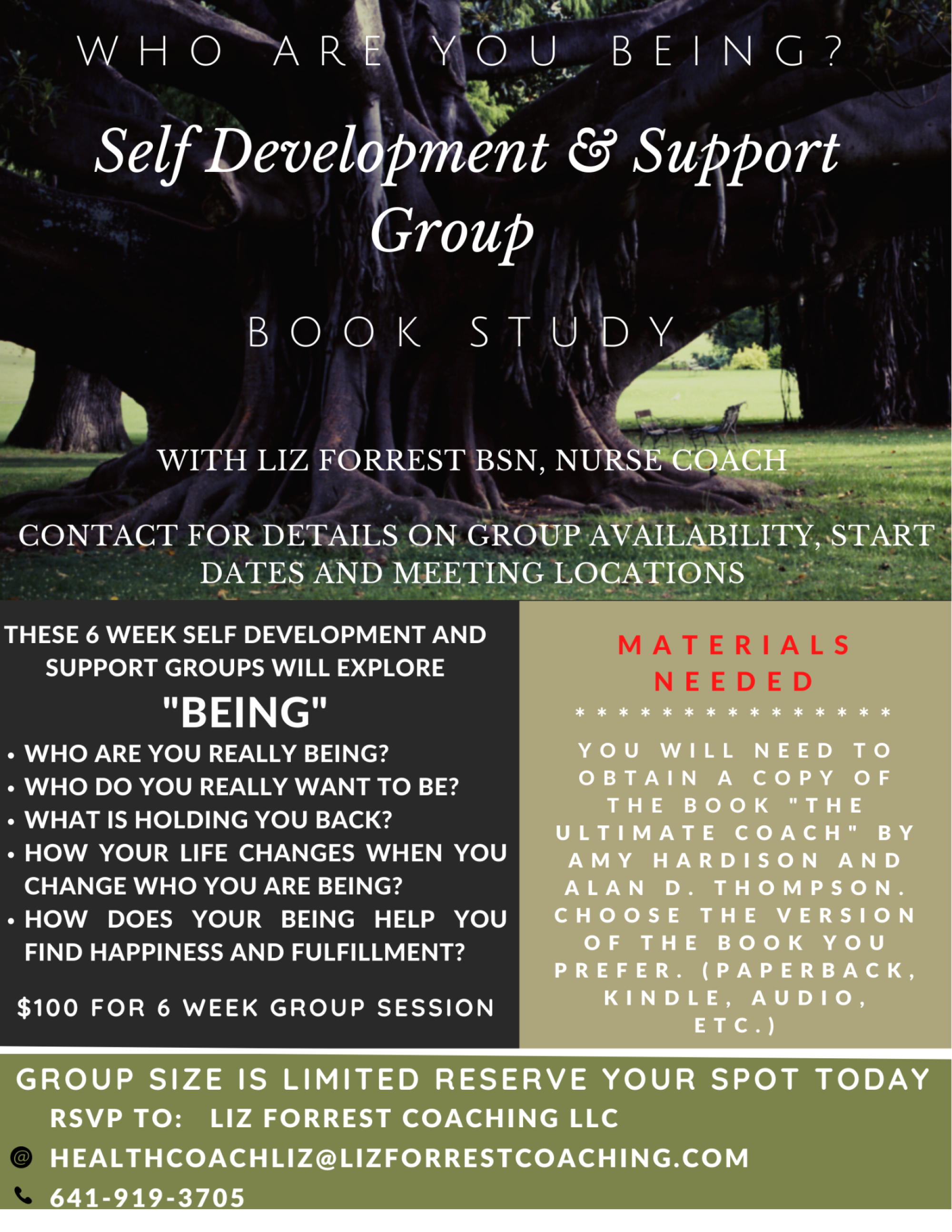 Who are you being?
Self Development & Support Group - Book Study
Contact for details on group availability, start dates and meeting locations.
These 6 week self development and support groups will explore "Being".
Who are you really being?
Who do you really want to be?
What is holding you back?
How your life changes when you change who you are being?
How does your being help you find happiness and fulfillment?
$100 for 6 Week Group Session - First Session March 28th, 2023*
*Contact for info on rolling enrollment
Materials Needed:
You will need to obtain a copy of the book "The Ultimate Coach" by Amy Hardison and Alan D. Thompson. Choose the version of the book you prefer (paperback, Kindle, audio, etc.)
Group size is limited; reserve your spot today!
RSVP to:
Liz Forrest Coaching LLC
Contact:
healthcoachliz@lizforrestcoaching.com
641-919-3705
More News
posted 6/5/23
posted 5/26/23
posted 5/19/23
posted 5/18/23
posted 5/12/23