Organic Thanksgiving Catering - Depot House
posted on 11/17/23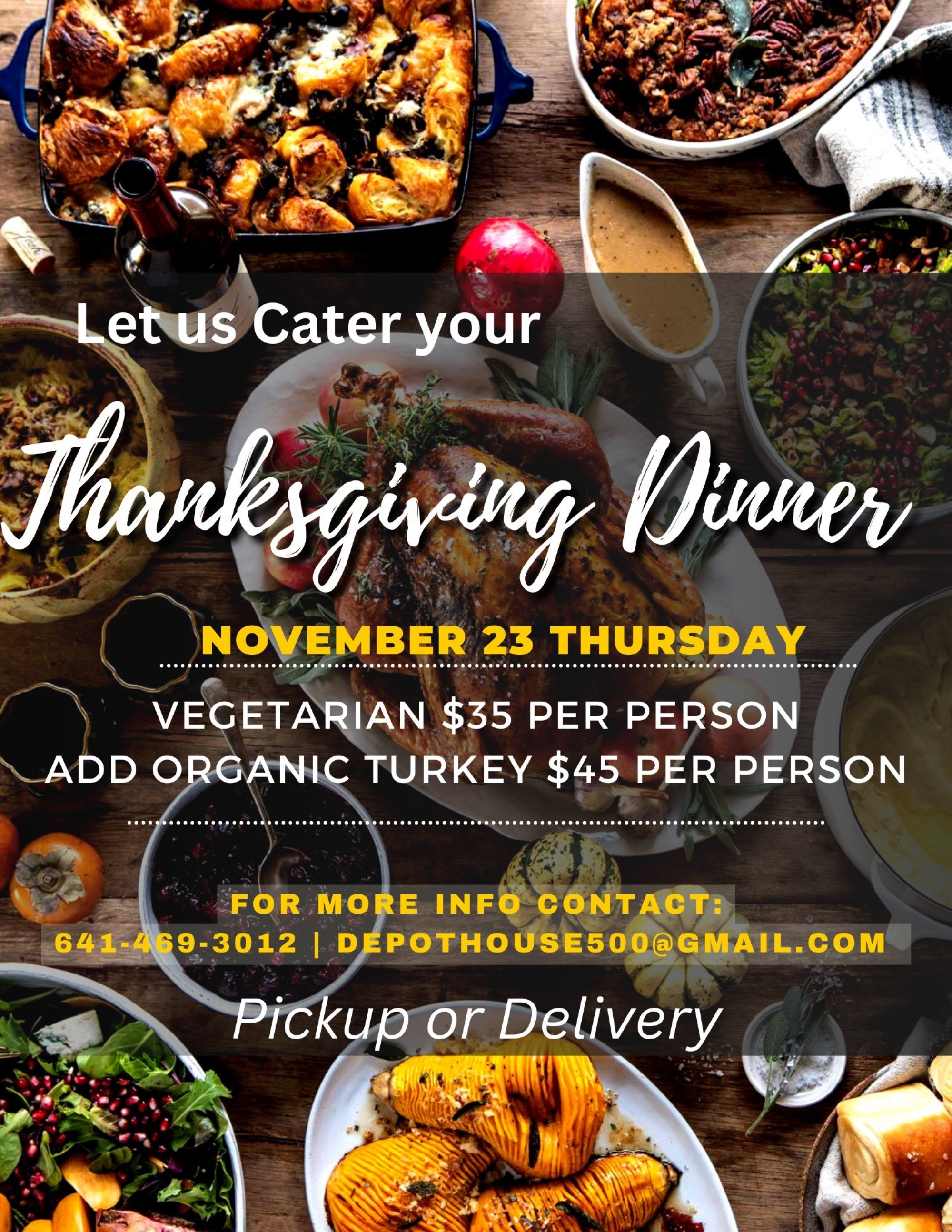 Organic Thanksgiving Catering - Depot House
Skip the Cooking & Order Thanksgiving Catering Available for Pickup or Delivery! Email us depothouse500@gmail.com with your Name, Phone/Email & Party Size and we will send you more Details!
Thanksgiving Catering Order Form
Please fill out your information to
Complete your order.
Full Name:
Phone Number:
Email:
Address for Delivery:
Time Requested between 2pm-8pm:
Guest Count:
Dietary Restrictions/Special Requests:
Individual Portions or Family Style:
Appetizer, 2 Sides & Dessert Selection:
*Final Balance will include Sales Tax and Gratuity as well as Delivery Fee if applicable.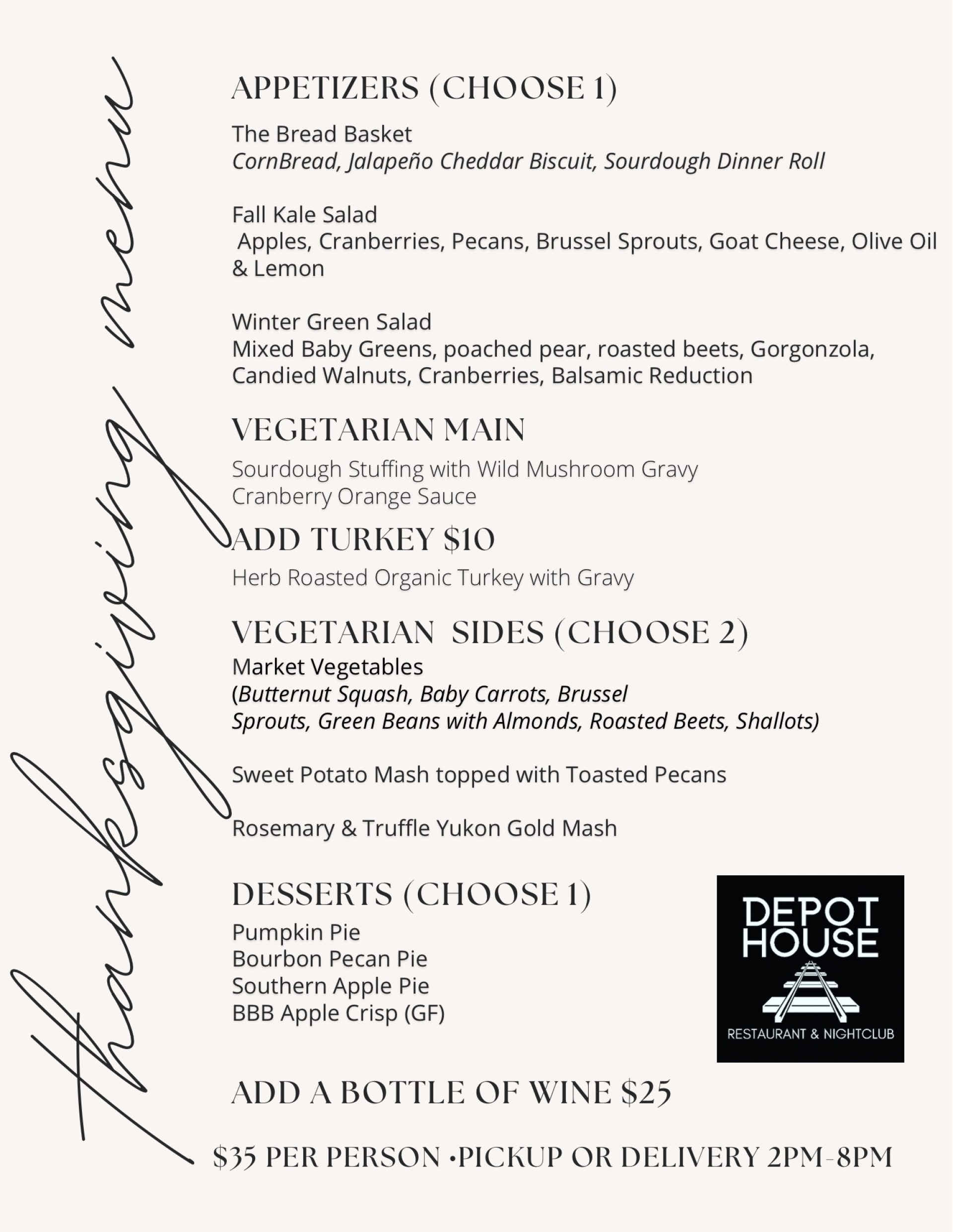 More News
posted 12/6/23
posted 12/5/23
posted 12/1/23
posted 12/1/23
posted 11/30/23