John Preston New Watercolors Exhibit with FAA
posted on 10/3/22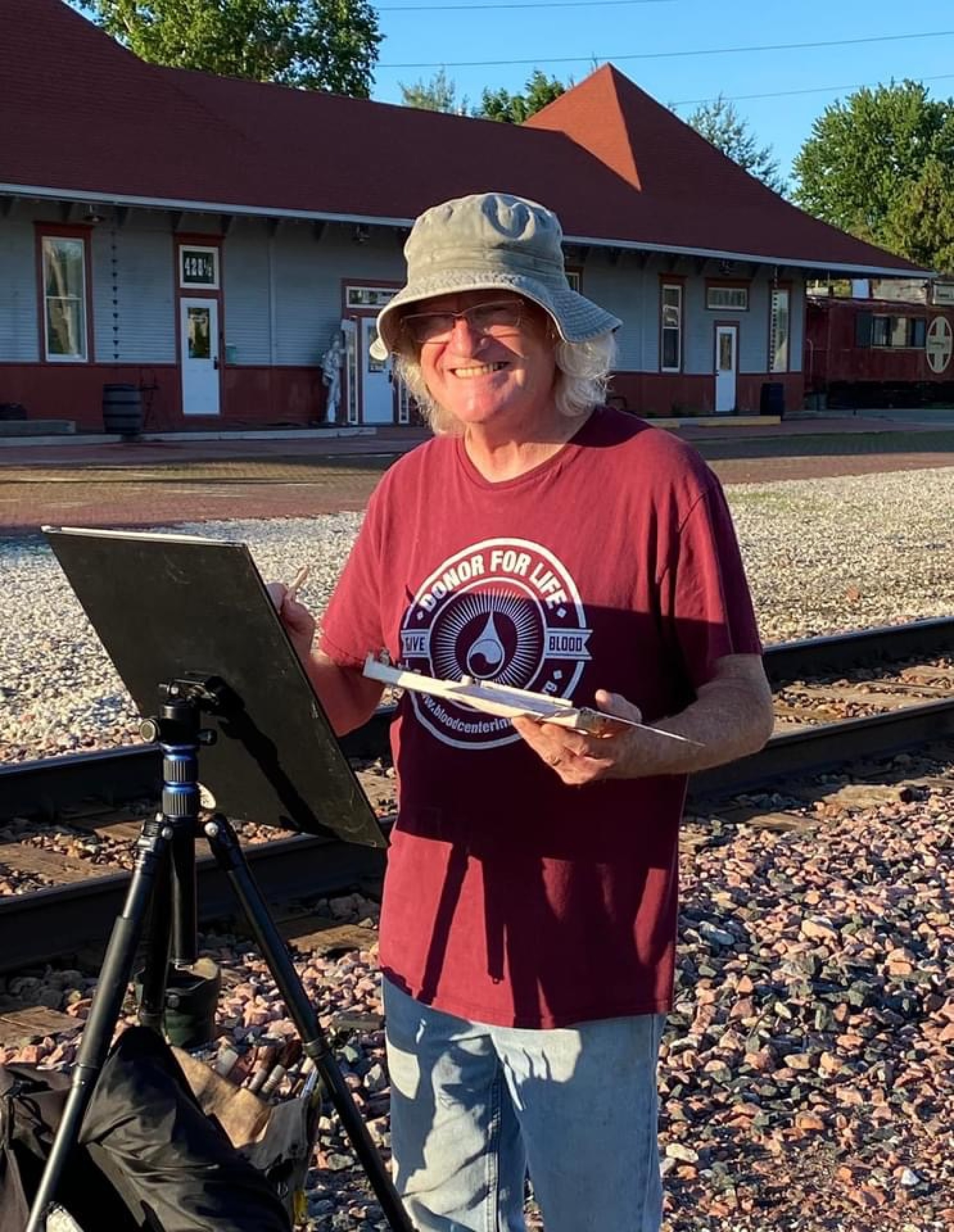 John Preston New Watercolors Exhibit
The Fairfield Art Association announces a "New Watercolors" exhibit by artist John Preston in the Main Gallery at the Fairfield Arts & Convention Center. There will be an opening reception ON FRIDAY OCTOBER 7th from 6:30-8:30 PM and includes a Gallery Talk by Preston from 7:00-7:30 PM.
John Preston grew up on America's three coasts but moved to Iowa in 1979 and began painting the landscape in 1984 after graduating from MIU. He started with expansive skies and fields but is currently exploring contemporary aspects of agriculture to complete that theme. His Iowa images have been exhibited regionally, nationally and as far away as Cambodia and Nigeria. His work is included in public and private collections, including Iowa State University, John Deere and the Chicago Federal Reserve.
"My most recent work has been almost exclusively plein air: painted on location in one session, or using those location images to create a studio work. I aim to express a particular moment. We live in times where life changes significantly in a day. Consequently, moments become precious".
FAA Volunteer Director, Suzan Kessel adds "John is one of the Midwest's premier artists, and it is an honor to exhibit some of his most recent watercolors in our Main Gallery. John serves on the FAA's board and shares his talents instructing a weekly Wednesday afternoon class in our studio, offering instruction in watercolor, pastel or oil painting. The media taught varies with the desires of the students attending. Watching John paint is a lesson in its' self whether you are a beginner or experienced artist, along with being generous with his expertise and knowledge of materials."
John Preston's art is also currently featured in the Gilded Pear Gallery in Cedar Rapids and the Mt. Pleasant Gallery on the square.
More News
posted 12/6/23
posted 12/5/23
posted 12/1/23
posted 12/1/23
posted 11/30/23