Grief - Support from Behner Funeral Home
posted on 10/12/23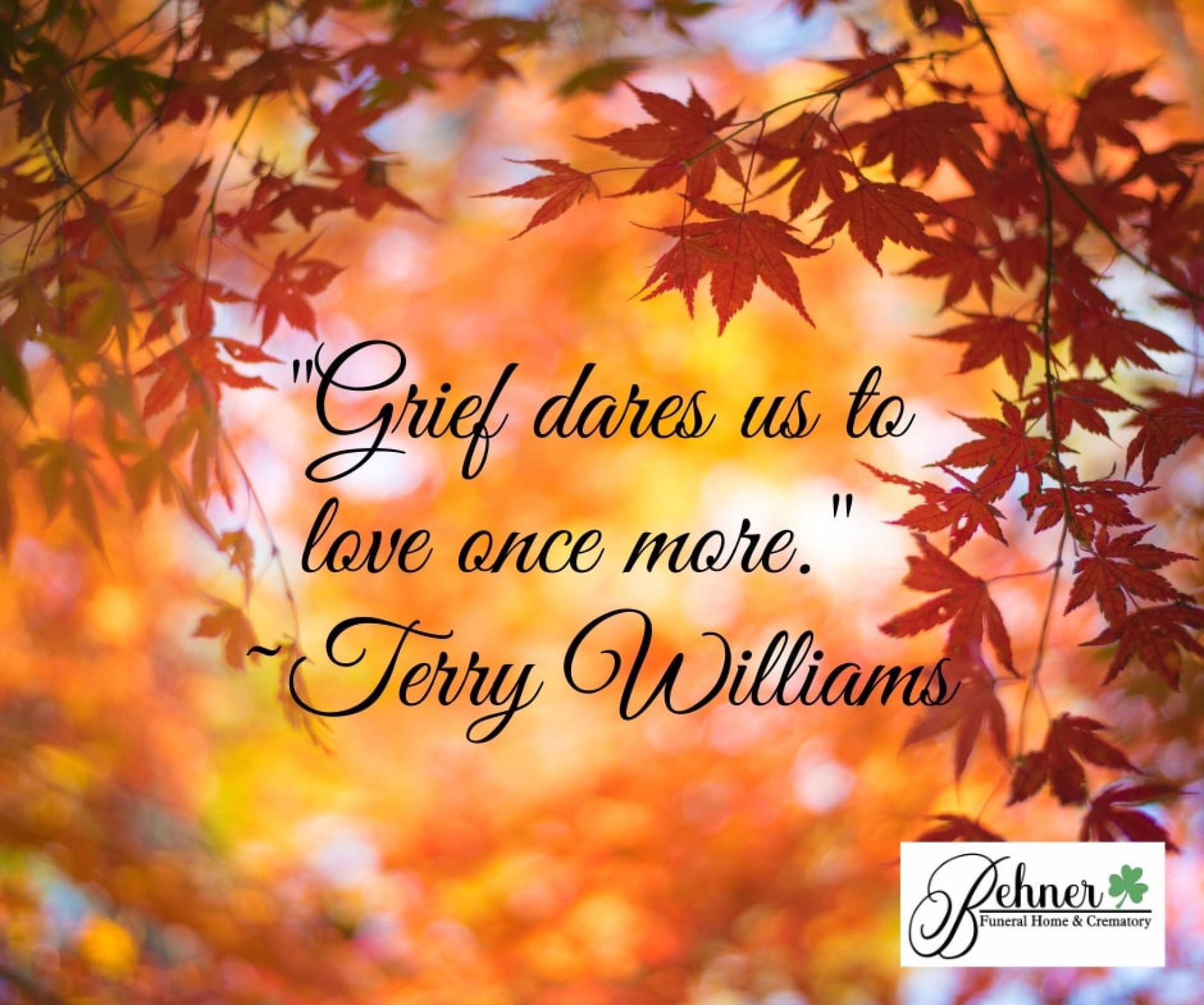 Grief - Support from Behner Funeral Home
There comes a time when our hearts desire to heal. We are weary of the suffering, sorrow and longing - and our heart bids us to reach out in healing.
To love someone, a pet or another human being, is to take a risk. We know, from personal experience, that we could lose this being – sooner or later we could end up grieving another loss.
Nonetheless, our hearts ask us to take this risk. You'll know when you're ready.
The staff at Behner Funeral Home is available to support you through the process of grief. Our services not only include serving your family when the time comes, but throughout the stages of grief by way of daily inspiration and suggestions for reacting to grief posted on our Facebook page, as well as several mailings after the passing of your loved one as you move through the stages. For more information about the Behner Funeral Home family, as well as information similar to what you see here, please like and follow us by clicking Behner Funeral Home Facebook Page.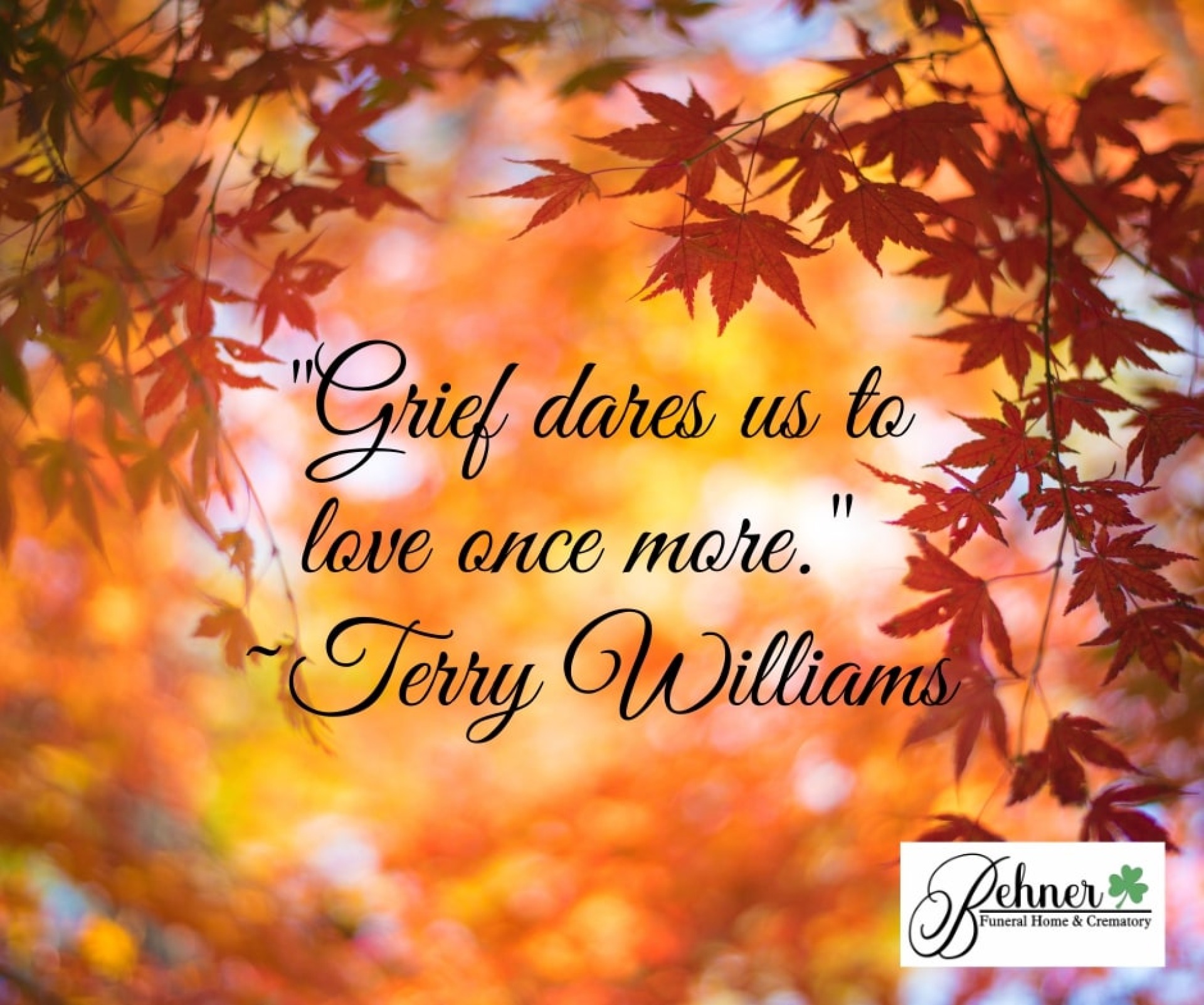 More News
posted 12/6/23
posted 12/5/23
posted 12/1/23
posted 12/1/23
posted 11/30/23