Grief Mending with Behner Funeral Home
posted on 11/9/23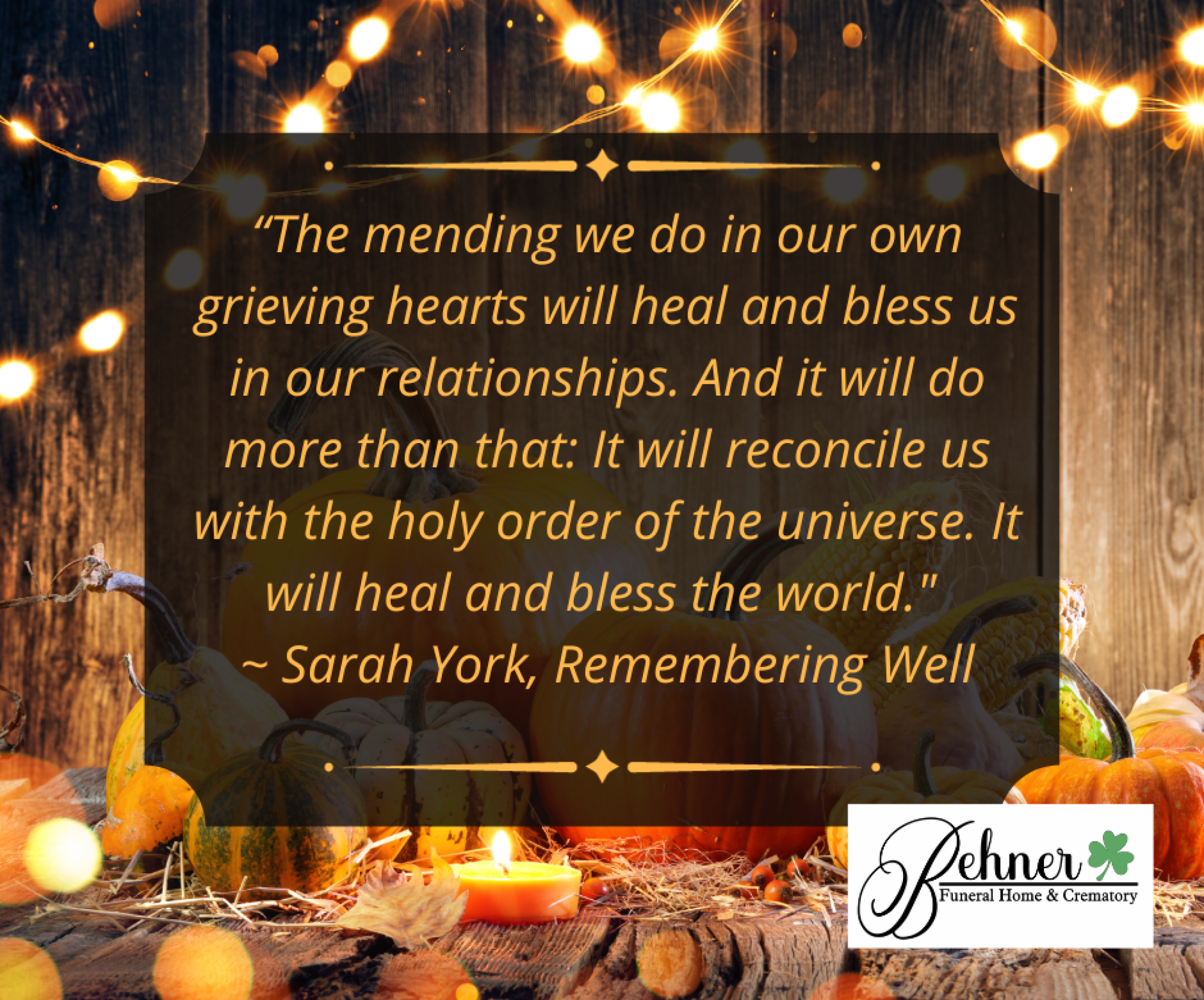 Human beings are truly remarkable in their diversity of cultures, beliefs, and languages. Every human group on earth creates rituals: patterned behaviors that transform the normal everyday existence into a more spiritual experience for the participants.
Have you thought about creating your own personal rituals of healing around your loss?
The ritual release of anger, sadness, or loneliness; the marking of wedding anniversaries, or simply a ritual of "letting go" when you feel your personal cycle of grief is drawing to a close; all are extremely powerful in healing.
The staff at Behner Funeral Home is available to support you through the process of grief. Our services not only include serving your family when the time comes, but throughout the stages of grief by way of daily inspiration and suggestions for reacting to grief posted on our Facebook page, as well as personal messages after the passing of your loved one as you move through the stages. We are also offering a monthly grief session on the first Wednesday of every month. Everyone is welcome to join us! For more information about the Behner Funeral Home family, as well as information similar to what you see here, please like and follow us on our Behner Funeral Home Facebook page.
Behner Funeral Home
203 S. Main Street in Fairfield
641-472-4116
More News
posted 12/6/23
posted 12/5/23
posted 12/1/23
posted 12/1/23
posted 11/30/23