Fairfield Garden Initiative - Grow Your Own Food Deadline
posted on 4/7/23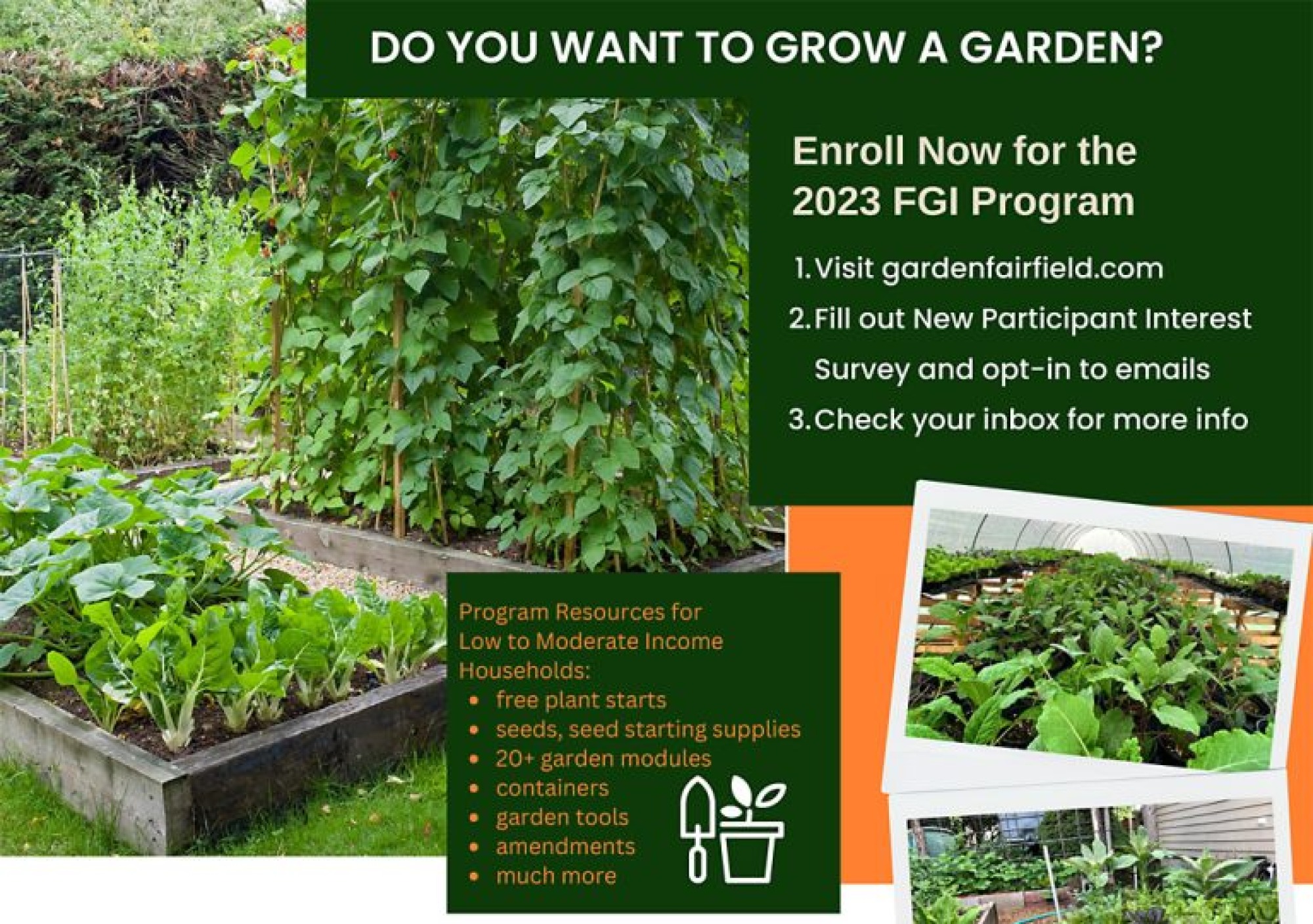 2023 Fairfield Garden Initiative
Enroll now for the 2023 FGI Program
Grow your own healthy food this year! This program is run by the Sustainable Living Coalition, supported by the City of Fairfield, and maintained with collaboration by community partners.
Program Resources for Low to Moderate Income Households:
free plant starts
seeds, seed starting supplies
20+ garden modules
containers
garden tools
amendments
much more
Registration Deadline is Saturday, April 15th, 2023.
Enroll by completing in the New Participant Interest Survey, or complete the Re-Enrollment Feedback Questionnaire if you previously participated.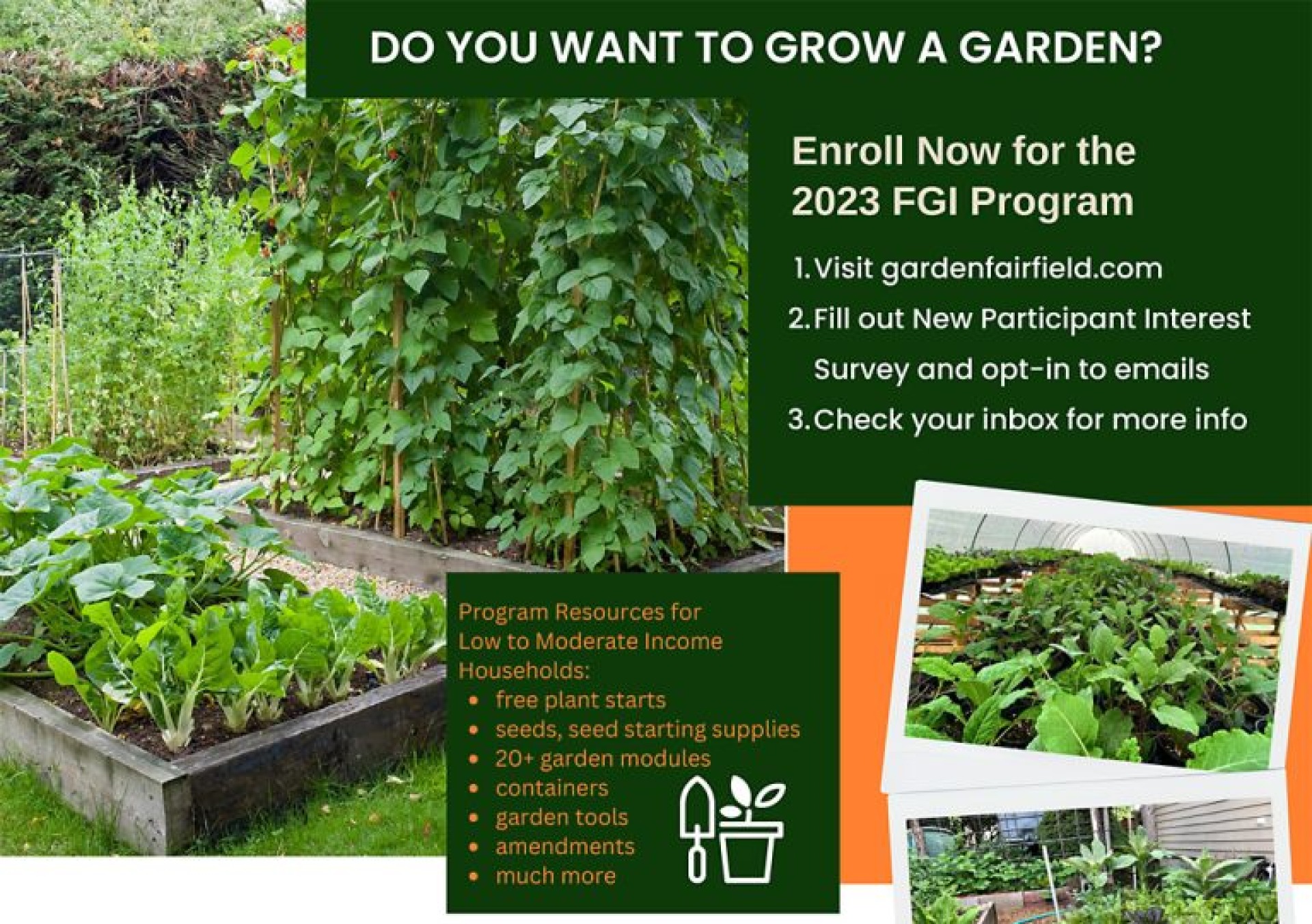 More News
posted 12/6/23
posted 12/5/23
posted 12/1/23
posted 12/1/23
posted 11/30/23