FAA Membership Exhibit Call for Entrie
posted on 12/9/22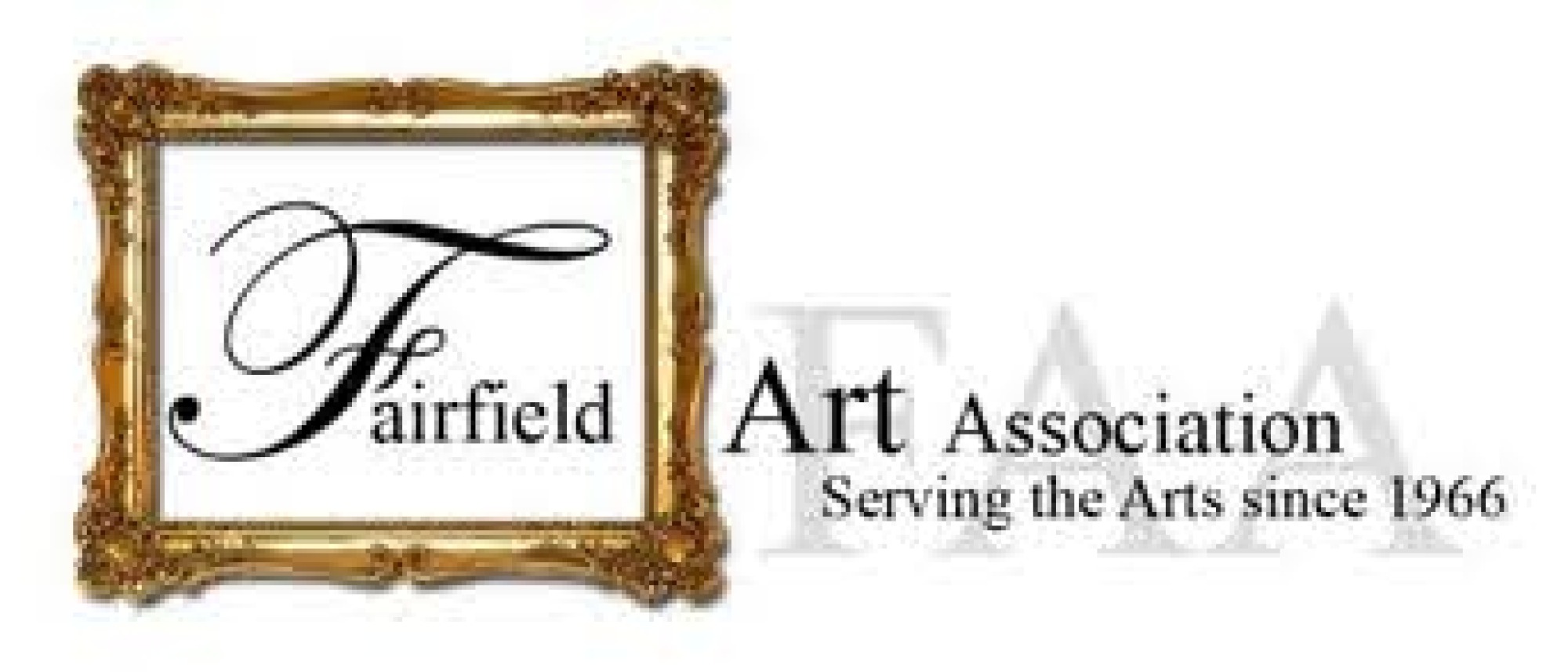 Fairfield Art Association Membership Exhibit Call for Entries
The Fairfield Art Association is inviting local and area artists to enter its 2023 Membership Art Exhibit - including artists working in all painting media, pottery, fiber, sculpture, jewelry, photographers, and mixed media. This the FAA's 57th year holding a Membership Exhibit which will open to the public on January 6 in the Main Gallery at the Fairfield Arts & Convention Center. A special awards event will be held in February and recognize 4 top outstanding entries with cash, and there will also be a "People's Choice Award". The exhibit closes at the end of February.
Entries are due by January 3 to the FAA Studio and can be delivered Tuesdays - Thursdays from 1-5 pm.
Specific requirements include: 2D art must fit in 24"x 24" space, be it one piece or four. Each 3D artist is allowed up to 3 pieces. All works must be original and a recent work, each labeled on back with artist name, phone/email, title of work, media and price. Hanging art must be framed or sides finished and ready to hang with wires or saw-tooth hardware. Adult artists must be current FAA member by the show opening and pay a $10 entry fee.
To receive an entry form, stop in FAA studio or contact suzan1252@aol.com If you have questions on membership they can also be answered through this email. There are several membership categories. FAA is a 501c3 non-profit.
Last years Membership Exhibit Award Winners: Ann Bosold, John Evans and Wendy Read with Judge Mark McWhorter. (Left to right)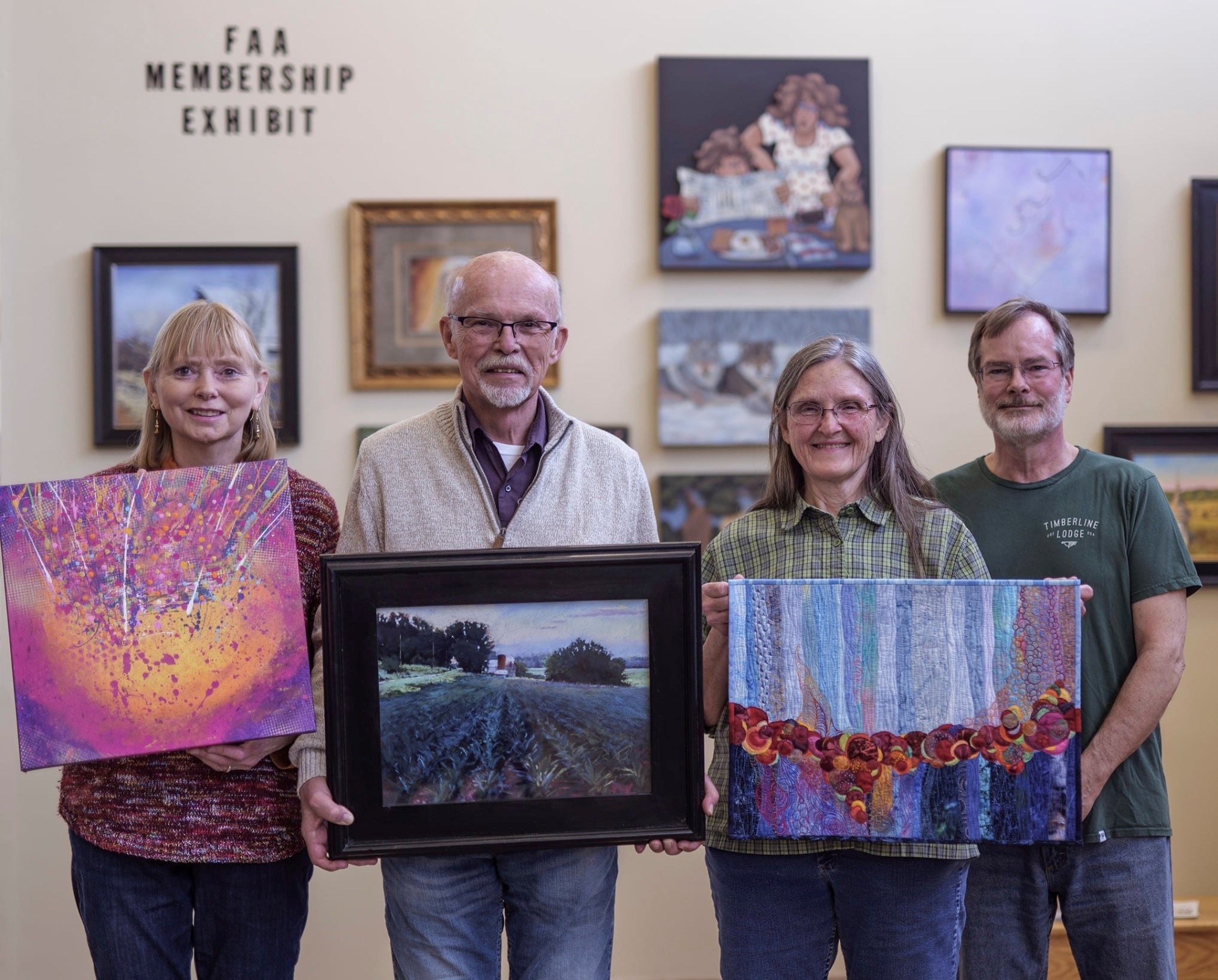 More News
posted 12/6/23
posted 12/5/23
posted 12/1/23
posted 12/1/23
posted 11/30/23