FAA Exhibit "Blue Muse" by Kartika
posted on 10/3/22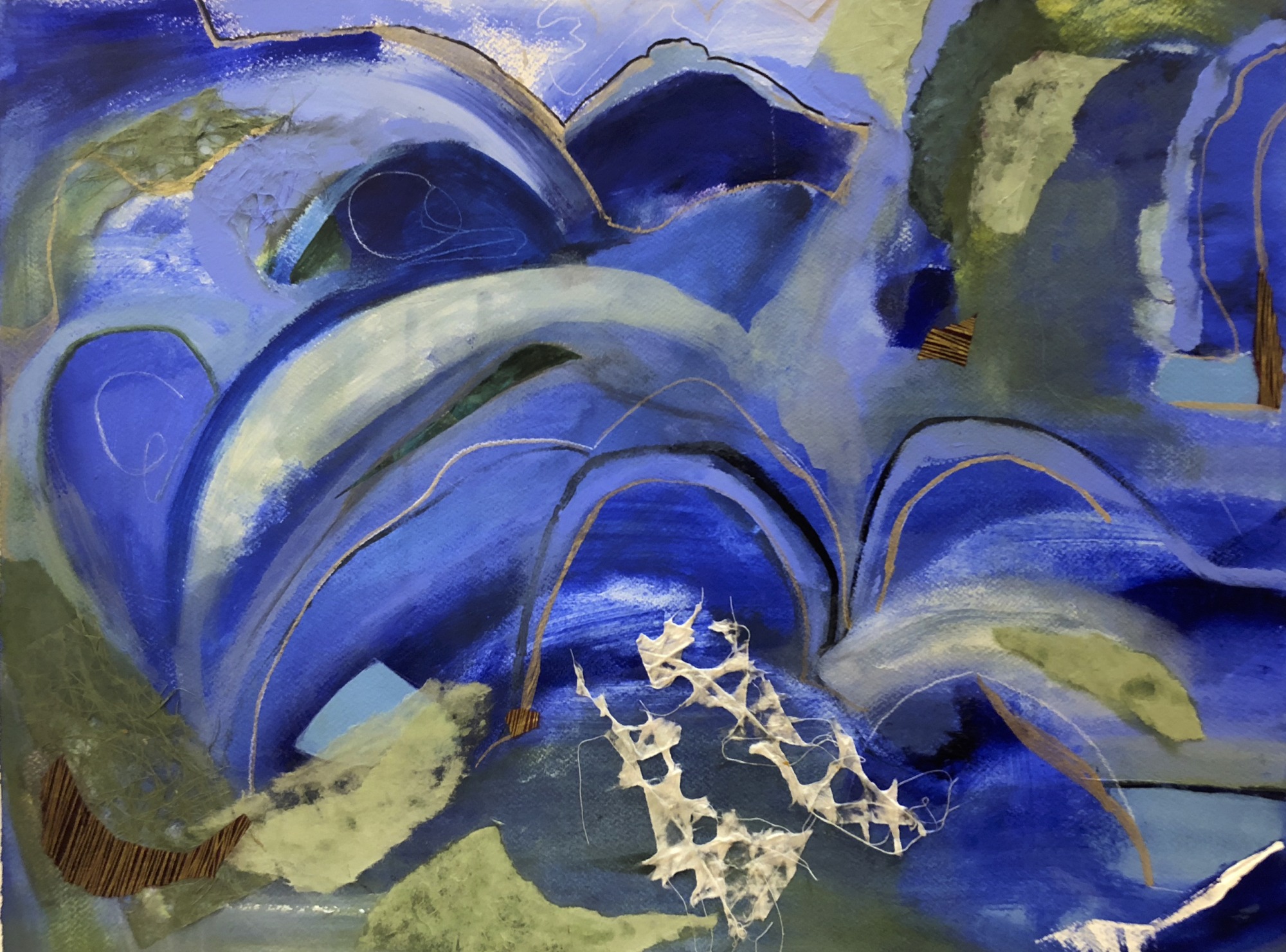 FAA Exhibit "Blue Muse" by Kartika
The Fairfield Art Association announces a second exhibit opening on Friday October 7 in the Hallway Gallery at the FA&CC, "Blue Muse" by Fairfield artist Kartika Damon will feature six new abstract paintings.
A joint reception reception will be held from 6:00-8:00 PM for both John Preston in the Main Gallery and Kartika in the gallery by the FAA studio. John will be giving a Gallery Talk on his new watercolors from 7:00-7:30. Two different shows of artwork that are remarkable and very different from each other.
Kartika's journey as an artist started with collage art and evolved into creating mixed media compositions using textiles, oils, acrylics, and pastels.
According to the artist "For the past ten years, she has nurtured the seed of self-expression by enjoying the freedom and spontaneity of abstract painting. It has been a joy living in Fairfield, Iowa, known for its dedication to supporting art and its community of dedicated artists.
My process of creating is based in experimentation. I have always been self-directed, while being fortunate to have worked with amazing mentors. Layering creates a playground where the play becomes finding balance to illuminate the beauty and transcendence of abstraction. This journey of artmaking reminds me of the "heroes' journey" where the artist answers the call of the Muse and enters the void of a blank canvas. For me, it is answering the call of my inner Self to express myself. Art is an adventure in evolution; and I am overjoyed to be able to share with you Blue Muse, a collection representing some of that process of personal discovery."
More News
posted 12/6/23
posted 12/5/23
posted 12/1/23
posted 12/1/23
posted 11/30/23