FAA Art Camp Explores Famous Artists & Media
posted on 8/19/22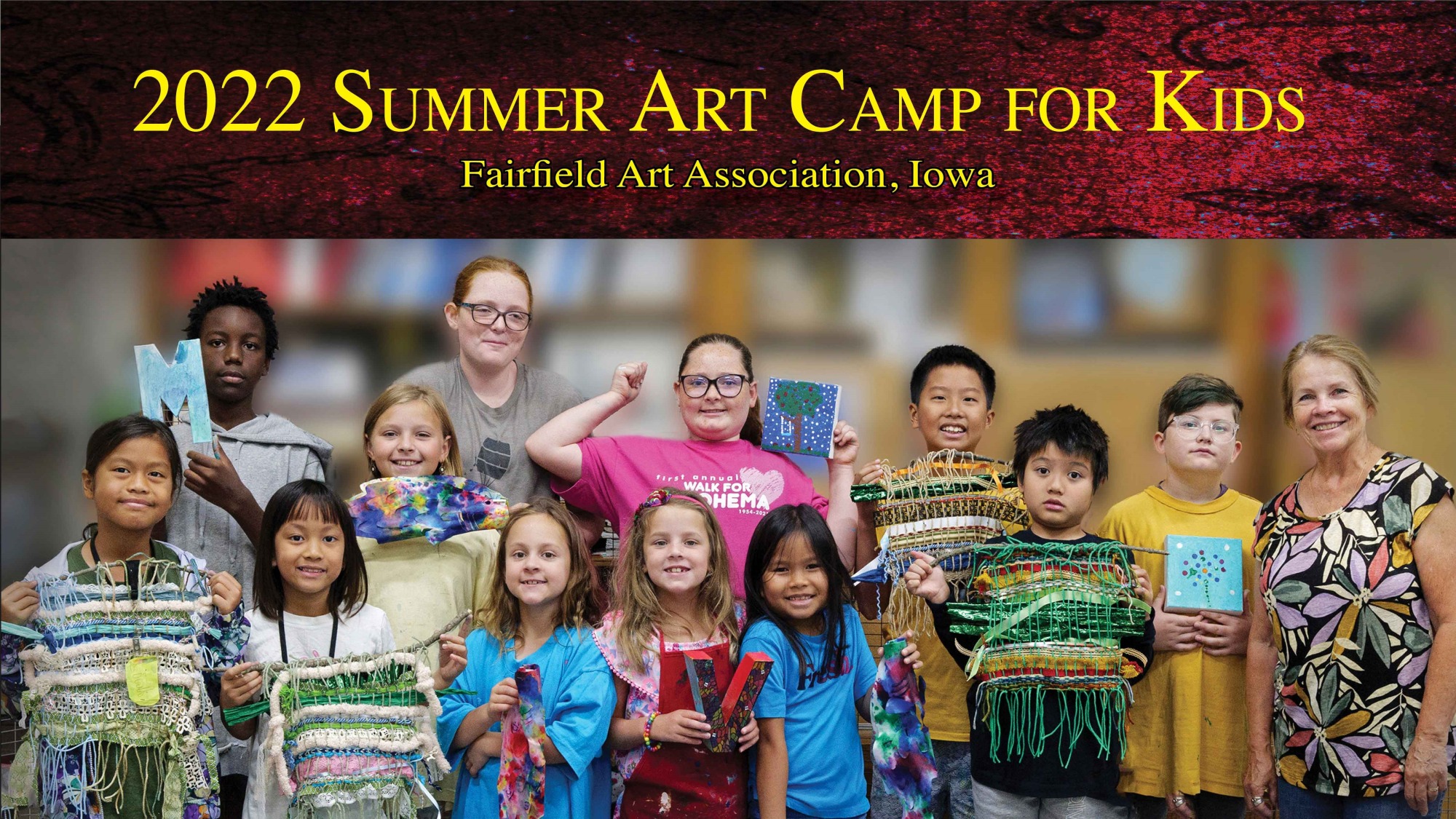 The Fairfield Art Association has inspired a class full of young artists at it's annual Art Camp this month.
The week long adventure included ten area artists as instructors, including: David Kraemer, Matt Guise, Jenny Sammons, Suzan Kessel, Wyndi Rutledge, Eileen Hawthorne, Jan Bork, Sarah Phipps, Karen Karns and Deb Doyle.
Students learned the history of famous artists and then proceeded to explore the mediums or style they worked in, such as for Claude Monet, each used watercolor to recreate Giverny's famous bridge over a lily pond. Jenny Sammons taught her style of pointillism in acrylic paint on canvas. Another day after watching a video about Georgia O'Keef, a lesson in oil pastel was used to create large size flowers. Architectural initial letters for each young artist were translated into meaningful individual painted and collaged sculptures. Other projects included colored pencil self portraits, spray watercolor multicolored fish windsocks and each day they worked on fiber art weavings.
Pictured are class members holding a variety of their art projects. photo by Werner Elmker.
Front Row L to R: Nancy Le, Linh Truang, Leah Lathrop, Valerie Kessel, Bella Dang, Teppy Doan, William Bauer, Suzan Kessel. Back row: Mason Cox, Averie Hammes, Elliott Ward, Delaney Ward and David Nguyen
More News
posted 12/6/23
posted 12/5/23
posted 12/1/23
posted 12/1/23
posted 11/30/23