Divot Classic Golf Tournament
posted on 8/25/23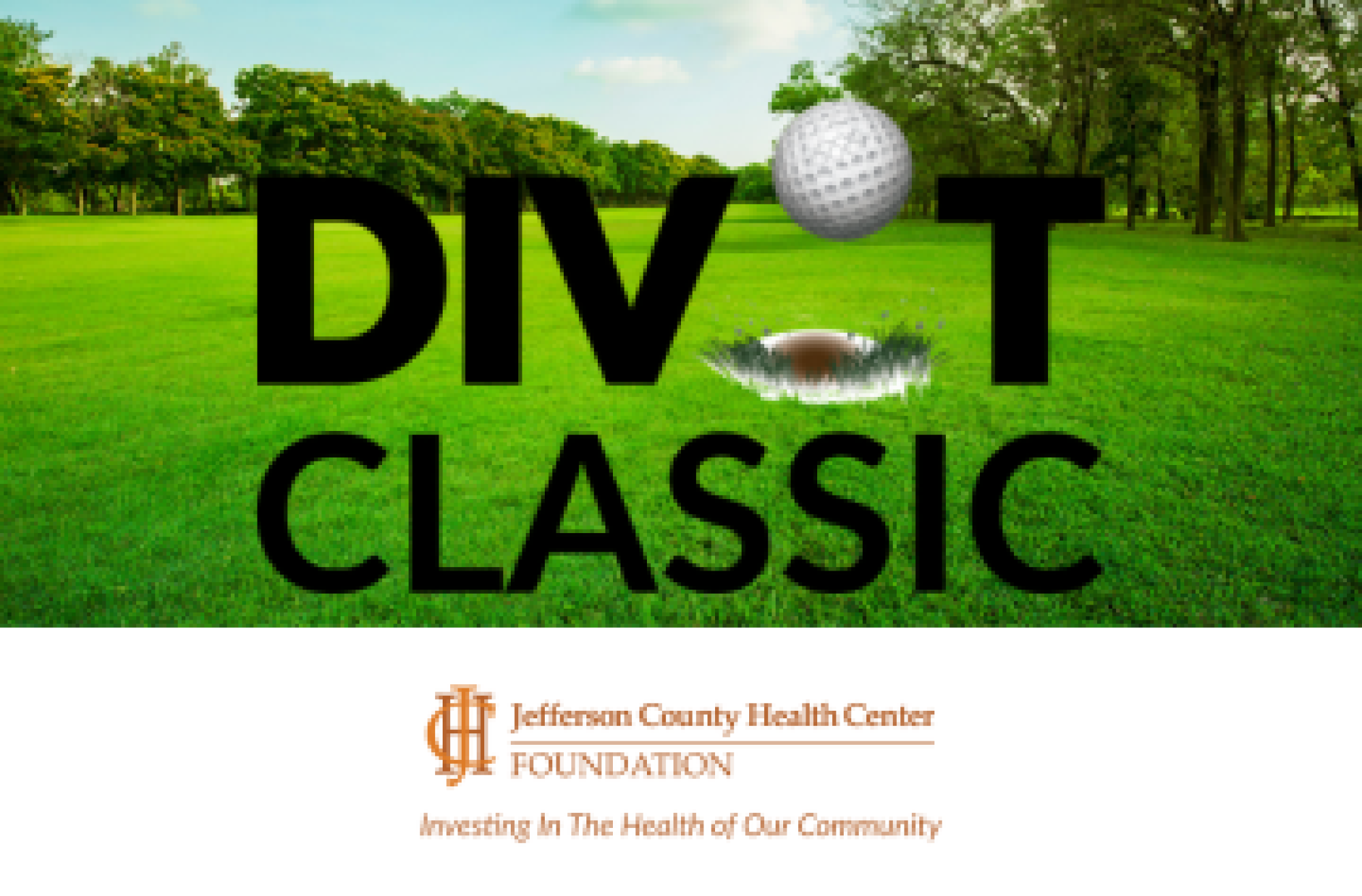 JCHC Foundation Unveils Exciting Changes for Annual Golf Tournament: Join the Fun at the Divot Classic
FAIRFIELD, IA — The Jefferson County Health Center (JCHC) Foundation is delighted to once again host the JCHC Foundation Golf Tournament. The 18-hole golf scramble has been renamed as the Divot Classic. As the name portrays, the event promises to be a day filled with camaraderie, friendly competition, and unforgettable moments on the course. The Divot Classic will be held on Friday, September 15th at the Fairfield Golf & Country Club. Join in this exhilarating tournament for golf, fun, and to make a meaningful impact on local healthcare. Exciting New Activities Await Golfers One of the most exciting updates to this year's Divot Classic is the addition of on-course activities that promise to enhance the experience for all participants. Here's a sneak peek at what you can expect. Dice Roll: As expected golfers can pay to bypass play and score a hole-in-one. This option, available on the back nine, will be coupled with a new version of the dice roll offered on the front nine of play. Golfers can roll the die to determine a yardage advantage for their personal tee shot. String it Out: New to this year's event, "String it Out" lets participants purchase string by the foot for just $1/foot. Use it strategically to replace a putt or move your ball from a hazard to the fairway. String is available in 10', 20' or 50' lengths, allowing teams to tailor their strategy to the challenges presented on the course. Friendly Competition for All: The Divot Classic is a 4-person scramble format, ensuring that golfers of all skill levels can enjoy the day together. Each player tees off to begin each hole, and then the team collaborates to move all team balls to the best position and continues in this manner until the hole is complete. Make a Difference in Local Healthcare: By participating in the Divot Classic, you're not just enjoying a day on the green, you are contributing to the betterment of local healthcare. Proceeds from the event go towards investments to sustain and improve our community's healthcare services. Don't miss out on this exciting golfing experience that combines fun, competition, and community. Reserve your team's spot by calling 641-469-4198 or emailing avetter@jeffersoncountyhealthcenter.org.
About Jefferson County Health Center
Jefferson County Health Center (JCHC) is a non-profit, critical access hospital located in Fairfield, Iowa, that seeks to optimize the health and well-being of the people and communities they serve through patient-centered, high quality, and compassionate services. They offer many services including primary care, general surgery, inpatient care, emergency medicine, imaging and diagnostic testing, therapy services, and more.
JCHC Foundation
The JCHC Foundation is dedicated to supporting and enhancing healthcare services in our community. Formally established as non-profit charitable organization, the Foundation supports the hospital by encouraging private support that builds on our community's tradition of caring. Through fundraising activities like the Divot Classie, the foundation strives to make a positive impact on the health and wellbeing of Jefferson County residents.
More News
posted 9/21/23
posted 9/21/23
posted 9/20/23
posted 9/11/23
posted 9/8/23