Bob Ferguson Wellness Blog - Join Our Healthy Holiday Challenge!
posted on 11/3/23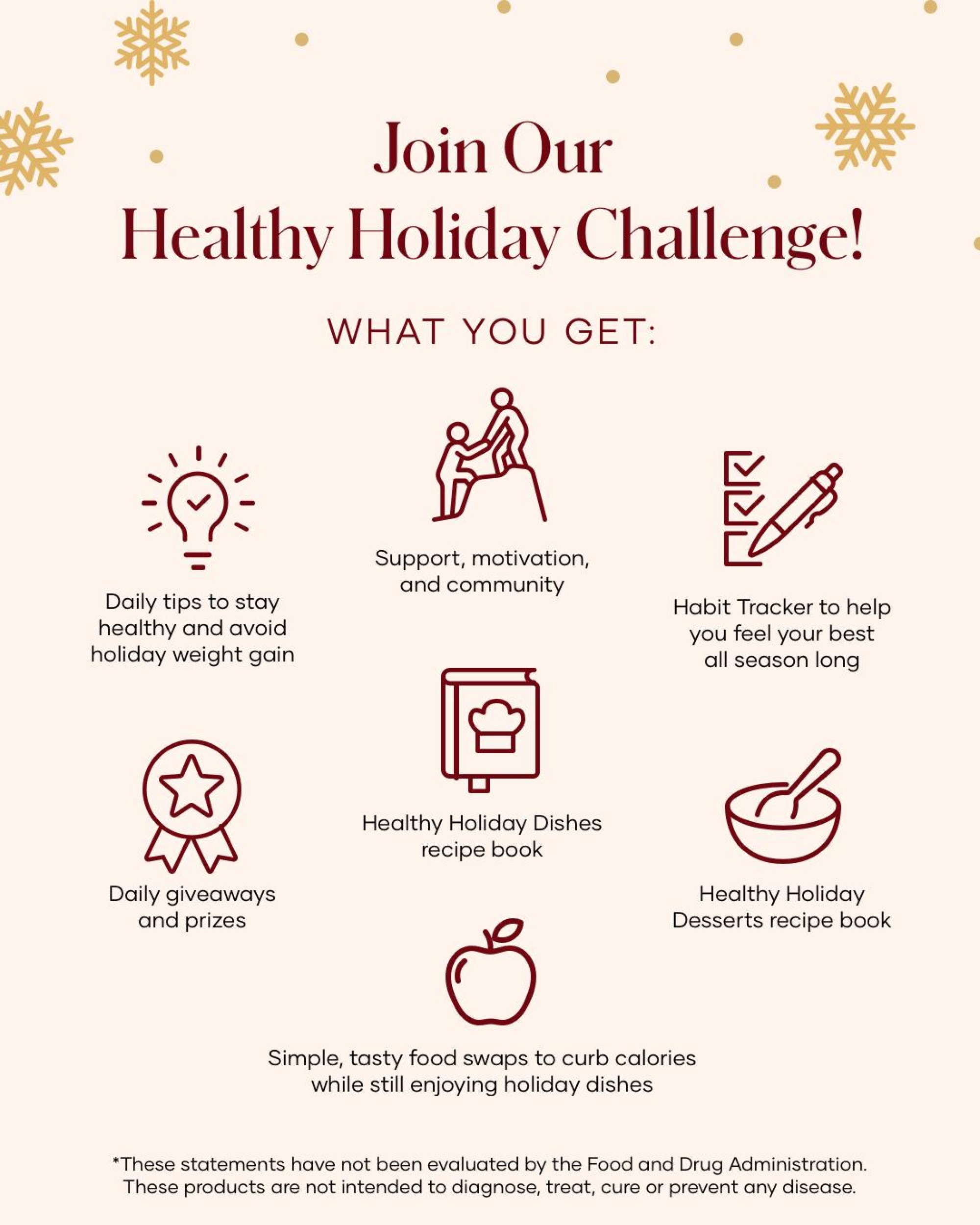 Bob Ferguson Wellness Blog
Join Our Healthy Holiday Challenge!
As we all know, the holidays can be a wonderful time filled with joy, love, and delicious treats. However, they can also be a challenging period for those of us who are striving to maintain a healthy lifestyle. That's why I'm excited to invite you to our "Healthy Holidays Challenge" Facebook group, where we can support each other in staying on track while enjoying the festive season. We start on Monday, Nov. 6th!
It's all about small steps and tiny habits to get long-term results.
✨What is the Healthy Holidays Challenge??✨
For 5 days, we'll learn and practice tips and habits to stay healthy and avoid holiday weight gain––all while thoroughly enjoying the season! This Challenge is about having fun while taking our health up a notch (rather than down!) during the festive times. We'll motivate each other and share all kinds of wholesome food swaps, holiday recipes, healthy Thanksgiving tips, and wellness insights along the way!
How do you participate?
Join the Facebook Group! (Contact me to join)
Fill out your daily Holiday Habit Tracker each day.
Post your Tracker in the Comments section of our daily Check-in post.
Join the discussion! Share fun wholesome treats, delicious recipes, or healthy swaps you've made––we want to see!
Win free prizes! Be entered into our daily raffles by posting your Tracker, commenting on our posts, and sharing with the group!
Have fun!
Join our community for the best healthy holiday tips and tricks and exclusive giveaways.
If this sounds like something you'd want to join in, please call/text me at (913) 208-6357 or email me.
Also, if we're not friends on Facebook here is my profile. I'd love to connect with you there too.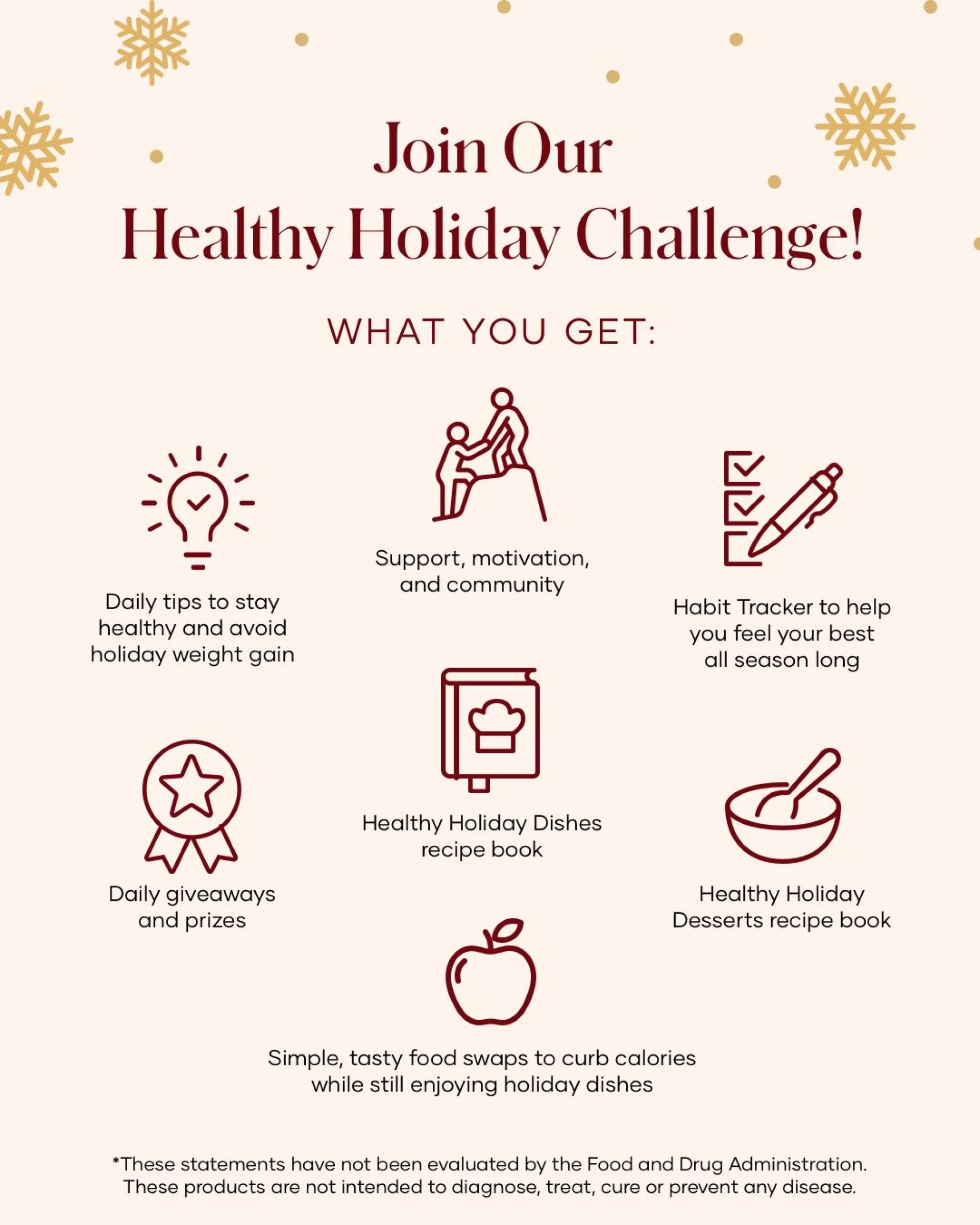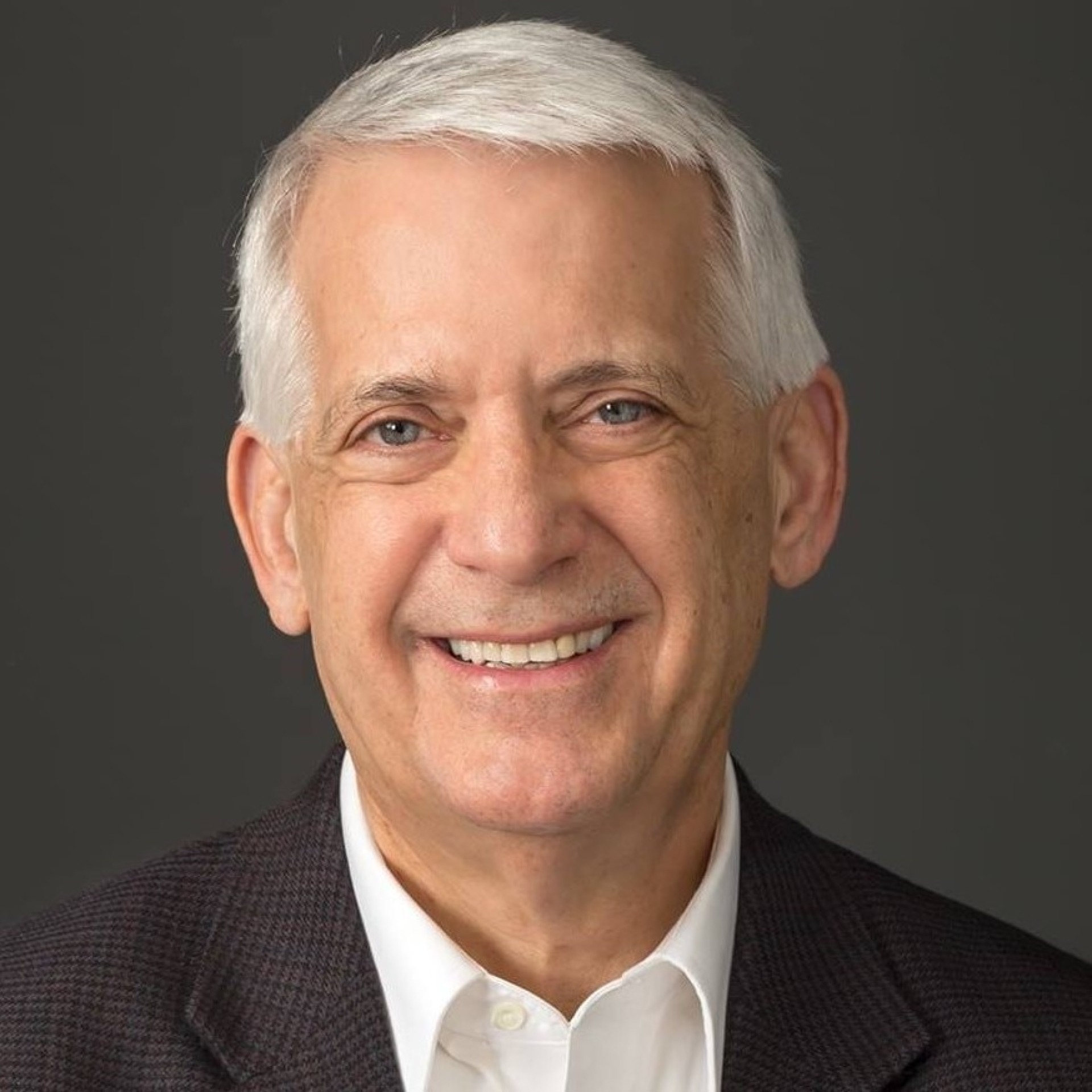 Here's to a healthy week.
Bob Ferguson
(913) 208-6357
Book a time to chat
More News
posted 12/6/23
posted 12/5/23
posted 12/1/23
posted 12/1/23
posted 11/30/23